Comments on: An offer I couldn't refuse...
by: Rob Reed | May 6, 2011, 4:46pm
&nbsp &nbsp &nbsp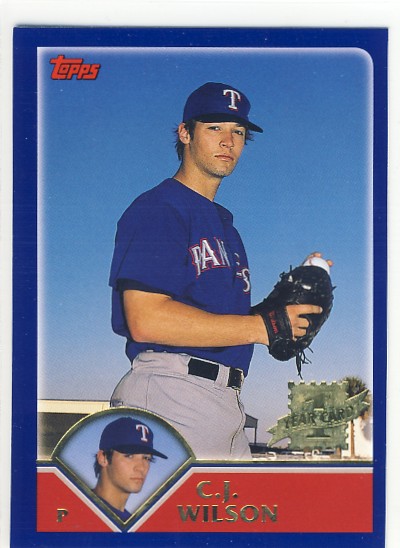 In this year's issue of Fantasy Baseball Index magazine, I was asked: who do you go with - Colby Lewis or C.J. Wilson? I chose C.J. So far, I'm a genius.

Last week, I lost Pablo Sandoval in the PLAYERtrack.com fantasy league, and I have had to use Edwin Encarnacion in the 3B spot. Yes. Not fun.

So, I was pleasantly surprised to see a trade offer in the league yesterday:





At first glance, I was wary, but I do need a 3B and Arod is nearly as good as it gets. The plus for me is that the owner clearly is not a fan of Arod's .270ish average thus far (and his .270ish average last year).

This owner also probably thinks that C.J. is pitching out of his mind thus far this season and can't continue a sub 3.00 ERA. On this point, I think he would be right (but not by much).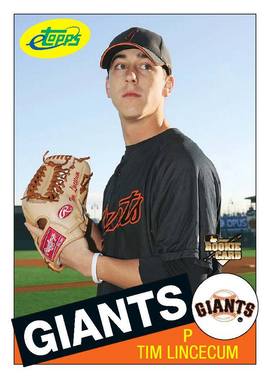 As far as Tim Lincecum is concerned, it is Tim Lincecum. Stud all over. A FIP a bit less than his current ERA and he is already ranked the 10th overall pitcher on PLAYERtrack through 5/5/11 (15 min IP).

So, why did I say YES to this deal?

C.J. (51st ranked pitcher): 78% strand rate (league avg is 74%); 8.39 K/9 is better than last season but not aberationally high; like Lincecum, his FIP is below his ERA. Con: the bandbox of Texas.

But, I did not make this deal for C.J. It is just that C.J. doesn't kill me as a replacement for one of the best pitchers in the game.

And, while Arod is aging, I think I get the better of the deal because his BABIP is aberationally as low as it was last season... his BABIP can reasonably go up 20 points, meaning that he is really a .290 hitter through the remainder of the season. Con: he won't run... but then again, I didn't get Panda to run, either. :)

All in all, this is a good deal for both teams, but I think I get slightly better just because the other team doesn't get anything to replace Arod.

Thoughts?





6/8/11: June Update podcast - Rob looks at pitchers about to break out and hitters about to break up... standard 5x5. PLAYERtrack is now FREE!

This text will be replaced by the flash music player.

Blogtalkradio.com: replays of this podcast and live call-in shows TBA!

Vyou.com: ask me a question and I'll make a video response!





Adam Jones: tommy1 by tommy1 (March 10, 2022, 06:20am)
Mike Trout: tommy1 by tommy1 (March 10, 2022, 06:17am)
Mike Trout: I suppose... by Rob Reed (April 6, 2013, 08:25pm)
Victor Martinez: Good question by Rob Reed (March 22, 2013, 04:42pm)
Victor Martinez: keeper question by bramos (February 28, 2013, 08:36am)
Adam Jones: Tearing it up... by Rob Reed (May 8, 2012, 03:40pm)
Bryce Harper: 19-years old by Rob Reed (May 7, 2012, 10:45am)
Johnny Cueto: k rate went down by Rob Reed (April 3, 2012, 04:18pm)
Alex Gordon: high babip and league avg contact by Rob Reed (March 27, 2012, 11:49am)
Mike Aviles: I like Aviles by Rob Reed (March 26, 2012, 04:03pm)
Mike Aviles: thoughts? by Brian Ramos (March 26, 2012, 01:38pm)
Sean Marshall: definitely by Brian Ramos (March 26, 2012, 01:34pm)
Sean Marshall: closer by Rob Reed (March 25, 2012, 11:51pm)
Matt Cain: surprised by Rob Reed (March 25, 2012, 09:15pm)
Jacoby Ellsbury: hellooooooo power by Rob Reed (March 23, 2012, 06:19pm)
Curtis Granderson: well, he didn't hit .285 by Rob Reed (March 23, 2012, 01:25pm)
Alex Rios: the stolen bases are done by Rob Reed (March 23, 2012, 09:08am)
Eric Hosmer: interesting by Rob Reed (March 23, 2012, 09:04am)
Greg Halman: R.I.P. by Rob Reed (March 22, 2012, 03:29pm)
Jed Lowrie: personally by Rob Reed (February 24, 2012, 02:37pm)
Hanley Ramirez: absolutely agree by Rob Reed (February 24, 2012, 02:34pm)




Advertise yourself here! Only $15/mo!