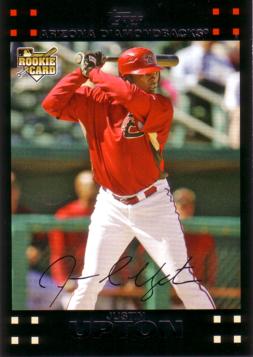 The following were the "luckiest" hitters in all of baseball in 2009, using a PLAYERtrack search of contact rate (CR%-, worst to first), BABIP+ (highest to lowest), and AVG+ (highest to lowest). 300 minimum ABs.

This shows players who contacted the ball below league average (struck out a lot) and yet who were able to hit the baseball into the gaps substantially higher than league average.

1. David Wright, NYN, NL

535 AB, .307 AVG, .391 OBP, 88 R, 10 HR, 53.00 AB/HR, 72 RBI, 27 SB, 9 CS, .750 SB%, 140 K, 74 BB, 1.00 K/BB, .447 SLG%, 0.838 OPS, 73% CR%, .400 BABIP, .140 ISO (711)

I consistently expected an uptick in David's stats throughout his season power slump, but it didn't happen. HRs look to be few for David at the new field. The question is why?

He still walked a ton, which is a plus, but in nearly 100 some fewer ABs than the previous season where he struck out only 118 times, David struck out a whopping 140 times.

Pressing? Psychological? Could be, so I am not counting out a return to 30 HR power just yet, but I'm wary. And, others in your league should be, too.

With average luck, David should have hit in the .260s. Those who drafted him can breathe a sign of relief that Wright, luckily, salvaged his value with a surge in SBs and a .400 BABIP (highest in the league with min 300 ABs).

He will still probably go in the first round. I don't want to be the guy who takes that gamble next year.

2. Matt Diaz, ATL, NL

371 AB, .313 AVG, .372 OBP, 56 R, 13 HR, 28.846 AB/HR, 58 RBI, 12 SB, 5 CS, .706 SB%, 90 K, 35 BB, 2.143 K/BB, .488 SLG%, 0.86 OPS, 75% CR%, .384 BABIP, .175 ISO (702)

While appearing lucky, Matt has a history of hitting for high BABIP, so this appears to be more of a skill set than luck. This being said, Matt is still a risk to hit some 20 points lower, but this is still pretty good.

Great option for 3-5th OF in NL only leagues... for me, only a risky #5 in mixed leagues because of little upside. What we saw last season is probably the best we can expect from this 32 year old (in March) in 2010.

3. Kevin Youkilis, BOS, AL

491 AB, .305 AVG, .400 OBP, 99 R, 27 HR, 18.519 AB/HR, 94 RBI, 7 SB, 2 CS, .778 SB%, 125 K, 77 BB, 1.00 K/BB, .548 SLG%, 0.948 OPS, 74% CR%, .363 BABIP, .242 ISO (689)

High BABIP (.335+) is his skill set, so he is more skillful hitter than lucky. Turns 31 in 2010. Multi-position at 1B and 3B. In 2008, he was 3rd best 3B and 1B. Last season? #2.

He is for real, and barring injury, should post similar numbers. Solid #1 1B or 3B.

4. Shin-Soo Choo, CLE, AL

583 AB, .300 AVG, .383 OBP, 87 R, 20 HR, 29.000 AB/HR, 86 RBI, 21 SB, 2 CS, .913 SB%, 151 K, 78 BB, 1.00 K/BB, .489 SLG%, 0.872 OPS, 74% CR%, .376 BABIP, .189 ISO (686)

Strikes out far too much, but balances it with a nice ability to take a walk.

It was his rule of 27 year last year, and he broke out with 20-20... I believe he has reached his peak. BUT, the high BABIP is a skill set, it appears, because his average BABIP since his 2006 introduction is, believe it or not, in the .370s.

SBs make him a very valuable AL only OF. He definitely came into his own last year, and one of my biggest 2009 sleepers is no longer one.

In multi-leagues, I still try and land him #4, #5. Might be tough to do.

5. Justin Upton, ARZ, NL

526 AB, .300 AVG, .367 OBP, 84 R, 26 HR, 20.077 AB/HR, 86 RBI, 20 SB, 5 CS, .800 SB%, 137 K, 55 BB, 2.091 K/BB, .532 SLG%, 0.899 OPS, 73% CR%, .364 BABIP, .232 ISO (682)

I have a feeling that the hype machine is going to be big here. The great thing about him is that he is only 22 (23 next August).

So, I believe that we can expect GREAT things from Justin around 2013.

If you got him cheap last year and you are in a keeper league, keep him. But, I am not so sure that his hitting is the result of a natural skill set, just yet. Meaning: if he regresses to league average BABIP (or the .336 he has in 2008, which was substantially higher than league avg yet he only hit .250), he can kill your batting average.

SBs and power are the rule of the day here, but I think that folks are going to pay more for Justin in 2010 than he will return. And, for this reason, I will likely avoid him.

Anything below $15 is a bargain. I think the hype machine is going to put him at $20+. Too rich for my blood for the relative risk.

6. Joey Votto, CIN, NL

469 AB, .322 AVG, .410 OBP, 82 R, 25 HR, 18.000 AB/HR, 84 RBI, 4 SB, 1 CS, .800 SB%, 106 K, 70 BB, 1.00 K/BB, .567 SLG%, 0.977 OPS, 77% CR%, .373 BABIP, .245 ISO (681)

Missed most of June due to injury. One of my strongest supports for the value of the PLAYERtrack system because his success was predicted.

Still, regression in batting average is high likelihood. BUT, he turns 27 near the end of the 2010 season, so we certainly have not seen his best yet.

I still like Votto as a #1 1B, but the lack of a track record makes him a relatively risky bet. He is definitely one that I will be targeting.

7. Brad Hawpe, COL, NL

501 AB, .285 AVG, .383 OBP, 82 R, 23 HR, 21.261 AB/HR, 86 RBI, 1 SB, 3 CS, .250 SB%, 145 K, 79 BB, 1.00 K/BB, .519 SLG%, 0.902 OPS, 71% CR%, .360 BABIP, .234 ISO (650)

A no-brainer in OBP leagues... contact rate has fallen to very lowly levels in the last three years, but his average BABIP in the same span is in the high .340s.

So, he is a solid hitter when he connects with the ball. Drop in power is a concern for me... he hit 4 HRs in the last 10 games of the season to catch up.

8. Matt Wieters, BAL, AL

354 AB, .288 AVG, .340 OBP, 35 R, 9 HR, 39.333 AB/HR, 43 RBI, 0 SB, 0 CS, .00 SB%, 86 K, 28 BB, 3.143 K/BB, .412 SLG%, 0.752 OPS, 75% CR%, .359 BABIP, .124 ISO (625)

Hype-machined last season big-time. And, for a rookie, he was very solid... not the juggernaut just yet that some were expecting right out of the gate.

For the slim position of catcher, he is a great option, and the stint in 2009 should have built up his confidence nicely. Only 24 years old, and he has a lot of great years ahead of him.

Solid hitter at Georgia Tech and through his brief minor league career (mostly in A+ and AA). Ability to take a walk in his amateur career makes him super promising.

Still, I could see a .265-.275 average in 2010... but, at catcher, with these power numbers, he's a good bet.

9. Hanley Ramirez, FLA, NL

576 AB, .342 AVG, .405 OBP, 101 R, 24 HR, 24.0 AB/HR, 106 RBI, 27 SB, 8 CS, .771 SB%, 101 K, 61 BB, 1.00 K/BB, .543 SLG%, 0.948 OPS, 82% CR%, .384 BABIP, .201 ISO (617)

A great hitter, but not this good. No doubt, the best fantasy shortstop in the game, so that's the plus... and that's why he remains a first round option.

Regression in SBs and power is the concern, and he only has one place to go (down), but it won't be that far down... I paid $50 for him in an NL only league last year and he carried my lowly team.

Don't think I would shell out that much next year.

10. Matt Kemp, LOS, NL

606 AB, .297 AVG, .353 OBP, 97 R, 26 HR, 23.769 AB/HR, 101 RBI, 34 SB, 8 CS, .810 SB%, 139 K, 52 BB, 2.308 K/BB, .490 SLG%, 0.843 OPS, 77% CR%, .349 BABIP, .193 ISO (614)

Established himself, finally, as a first round fantasy pick, which makes this Dodger fan pleased as punch.

He is a hitter's hitter with a perennially high BABIP and low contact rate (he appears to be a lucky hitter, but his track record proves strongly that he is all skill). He knows how to hit. He didn't regress when Manny was out of the lineup. He is a hitting machine all on his own.

He cut his strikeouts in the same number of ABs from 2008 (606 ABs). Nothing not to like.

The real deal for years to come. He is only 25 years old.